I love this tank top!
When you place an order, the fabric is printed. Then it's cut to size (your size) and sewn. So if you want this by Christmas this year, get it NOW.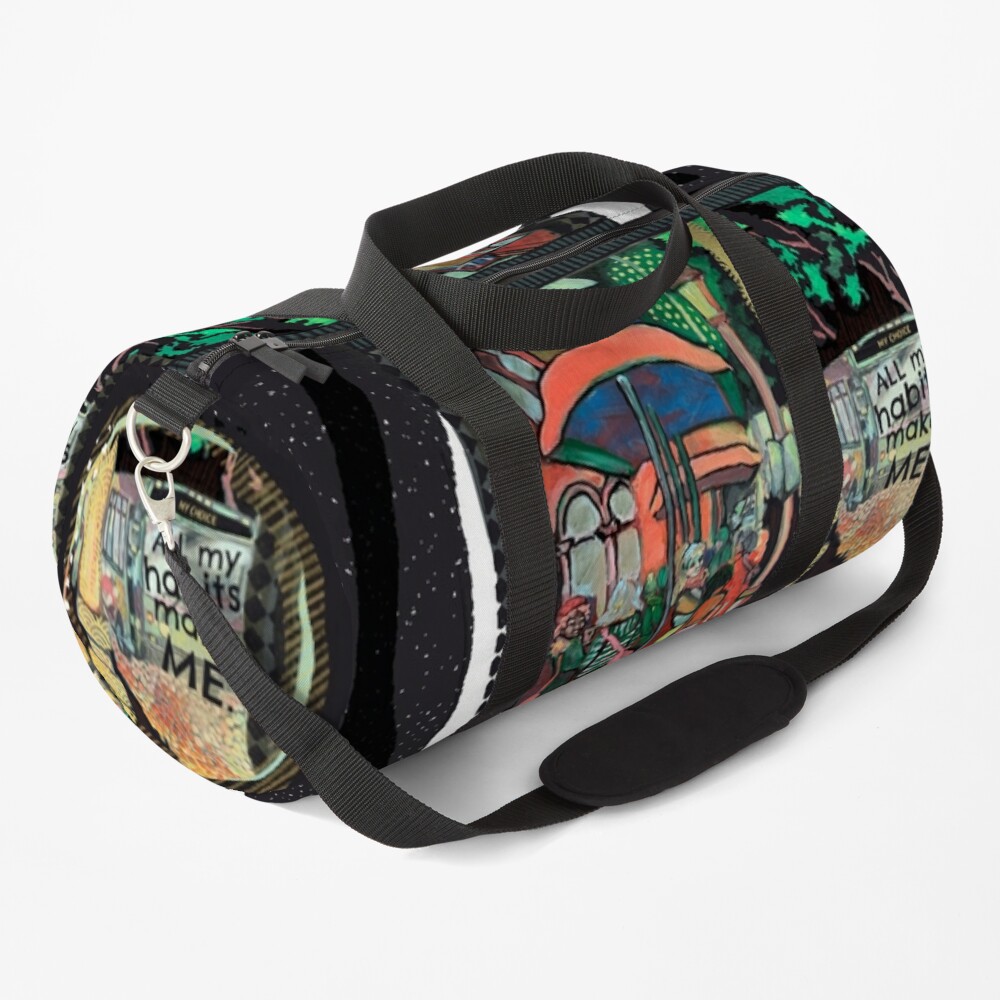 My 5-star Design.
This was by far the most challenging item to design and perhaps the one I was most interested in doing. I'm built that way. In many ways, this was similar to designing a book sleeve (think: involves math).
Available in two sizes. Allow 3 weeks for sewing.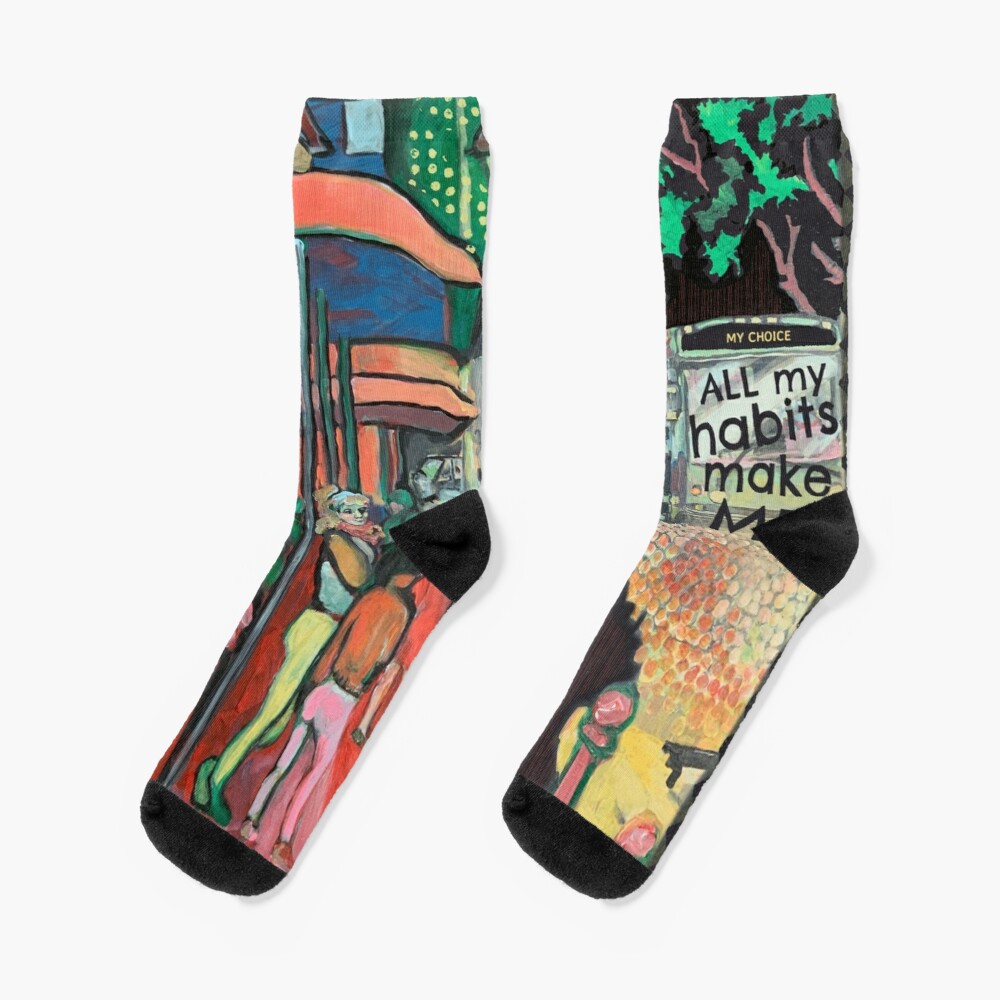 If you gift socks…
They should be THESE socks, no question! These will stand out in any sock drawer, no matter how crazy the collection. Just PURE Fun!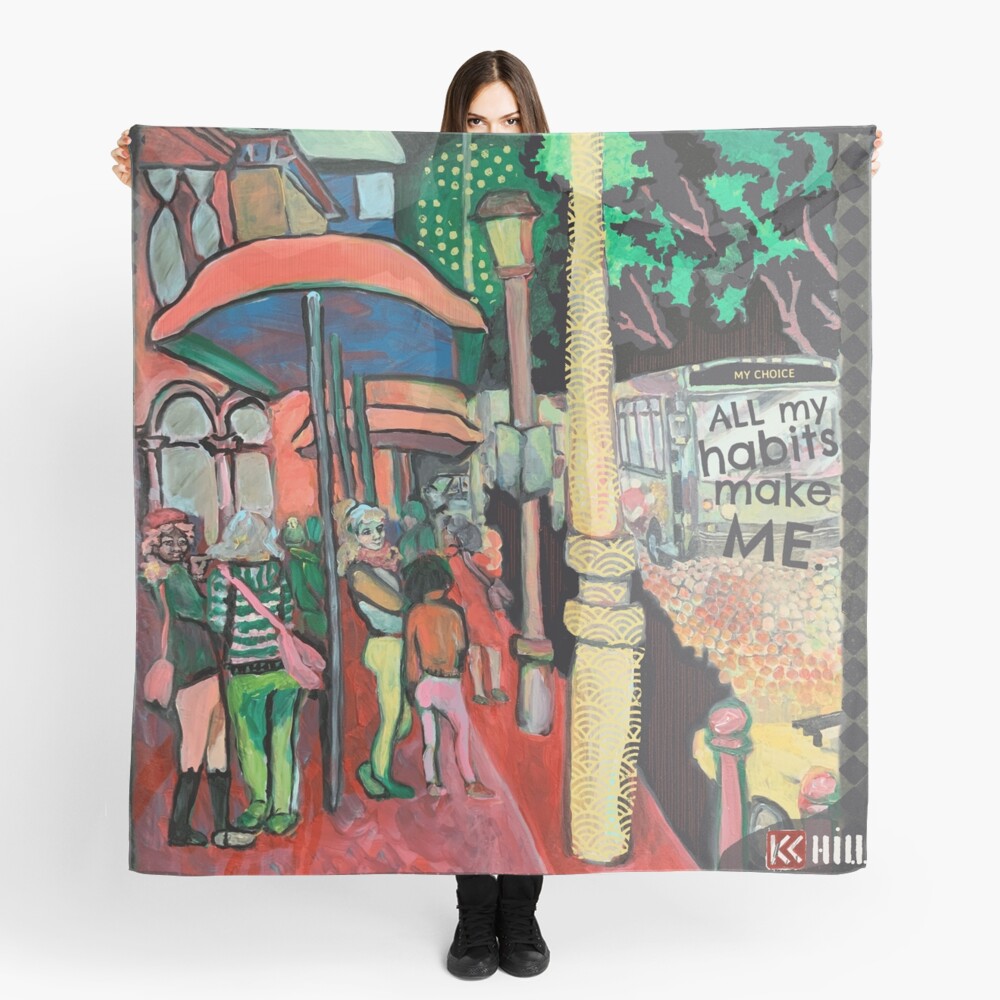 I need this scarf.
My neck and shoulders are always cold, so it thrills me that I'm able to design for a quality scarf like this.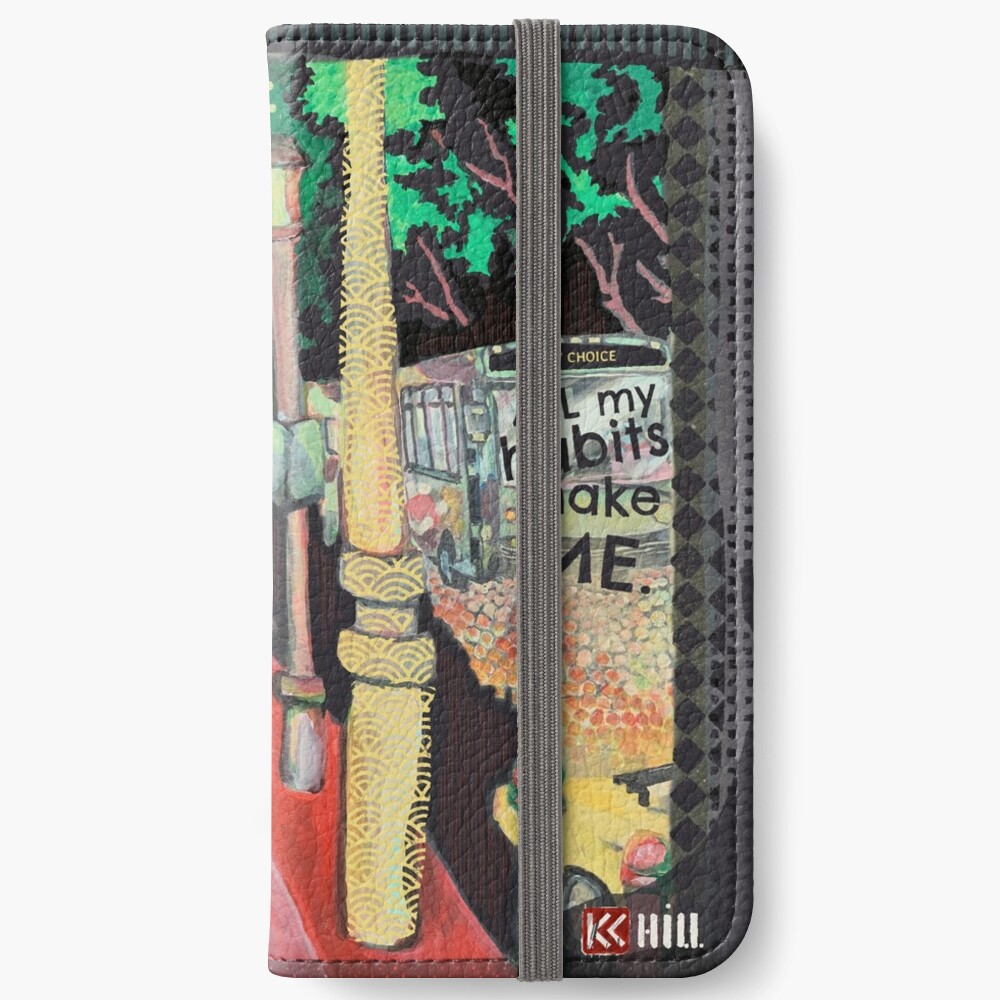 iPhone Stuff
I've designed several tech-boosting accessories to individualize those items that are often in a pocket or bag. (More below.) This iPhone wallet is super cool because it holds more than just your phone. Plus if you're clumsy like I am, having a nice cover wrapped around the whole thing isn't a bad idea.
The blank book
My Mom has gifted me many blank books over the years, and it was always one of my favorite things to get – because I could fill it with anything. As a writer, I do still typically write my first drafts (and scribblings) into a blank book before I move to typing anything. It is just nice that at last (I've always wanted to do this) I am able to design the COVER of a blank book!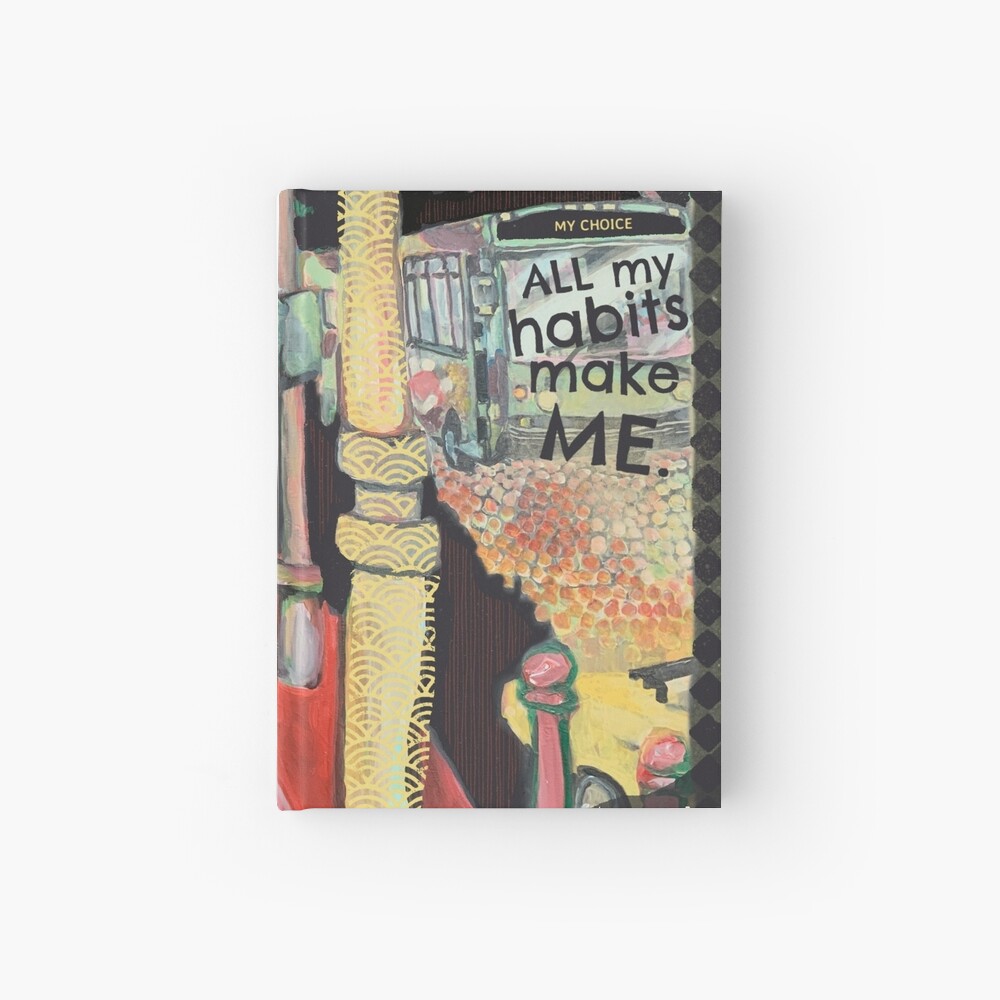 Hardback Journal
I actually really love this book. The design wraps around completely. You can choose between blank, lined and graph paper.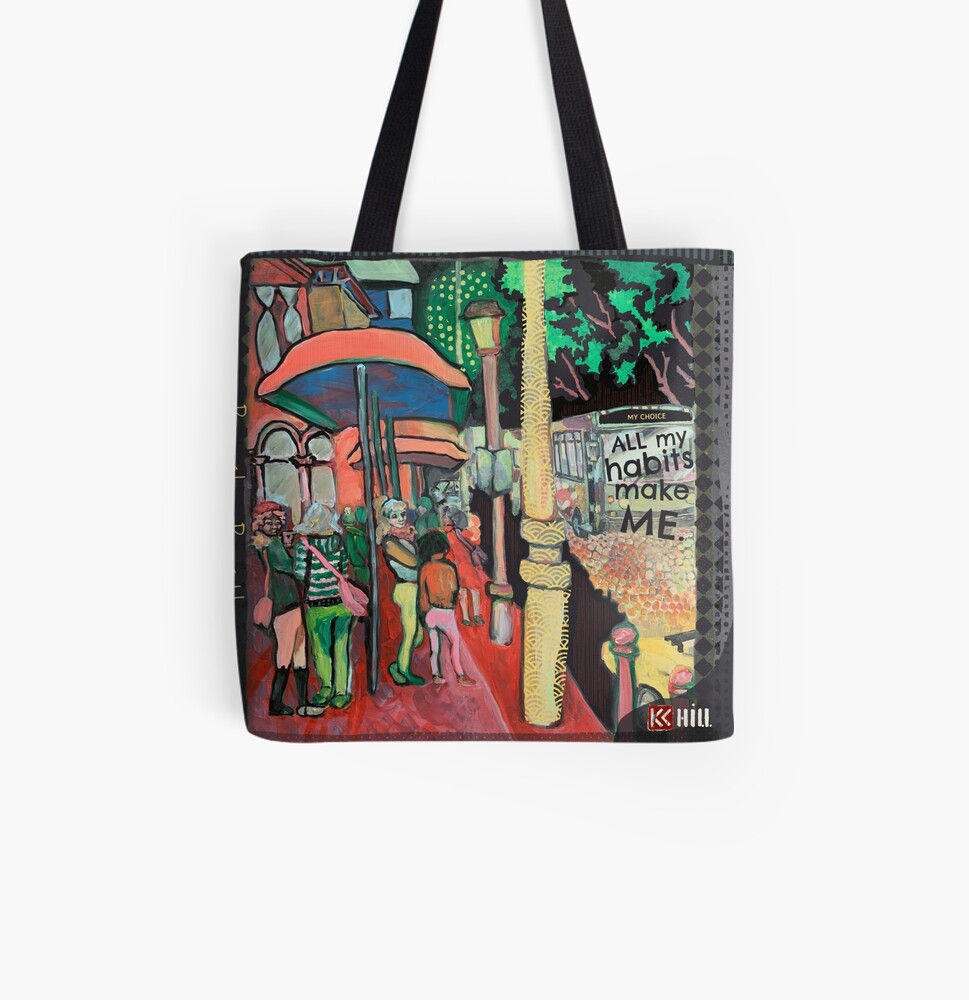 Shopping BAG
Who would EVER choose between paper or plastic when you can choose THIS great bag? Meet me at the farmer's market, baby!
A-line Dress
I love this dress, it's so sassy and stylish. Sizes run large for an extra swinging feel.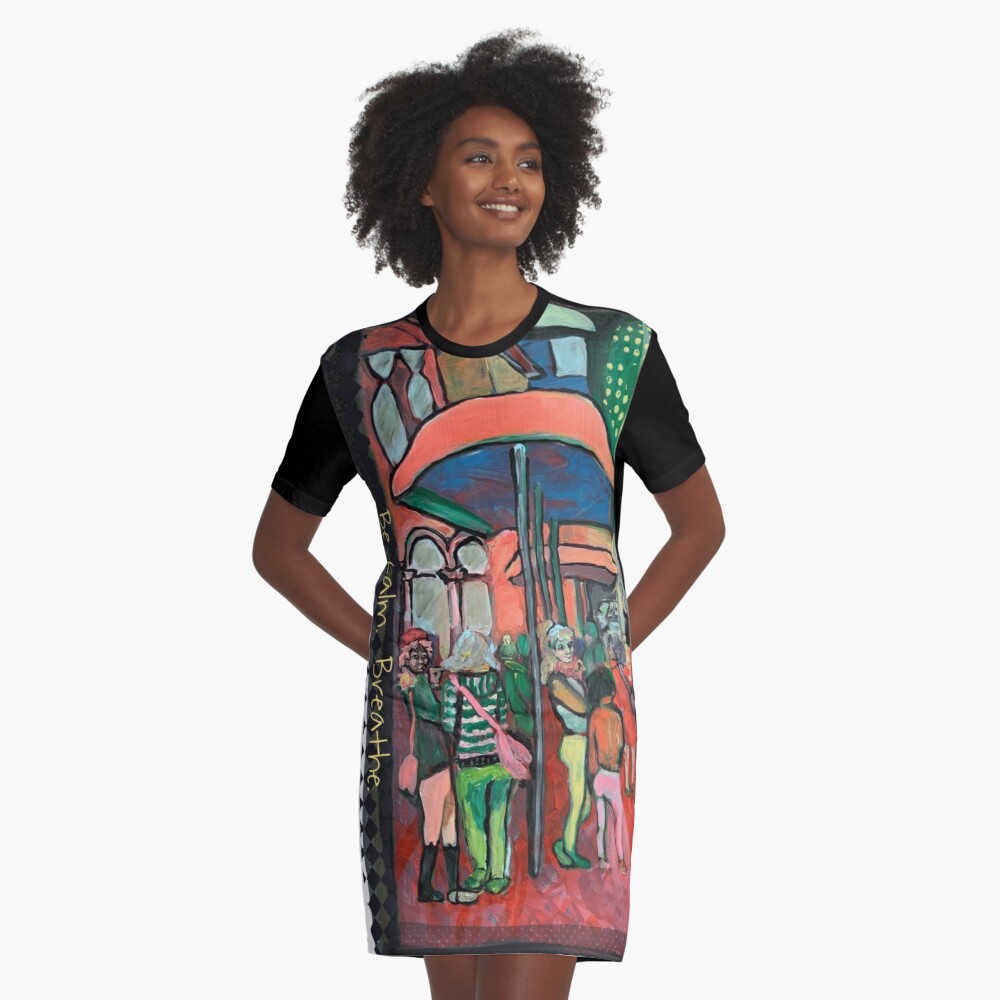 Graphic T-shirt Dress
This is totally on my wish list! The print is especially vibrant on this stretchy, loose fitting fabric. The sleeves, back panel and ribbing are all black.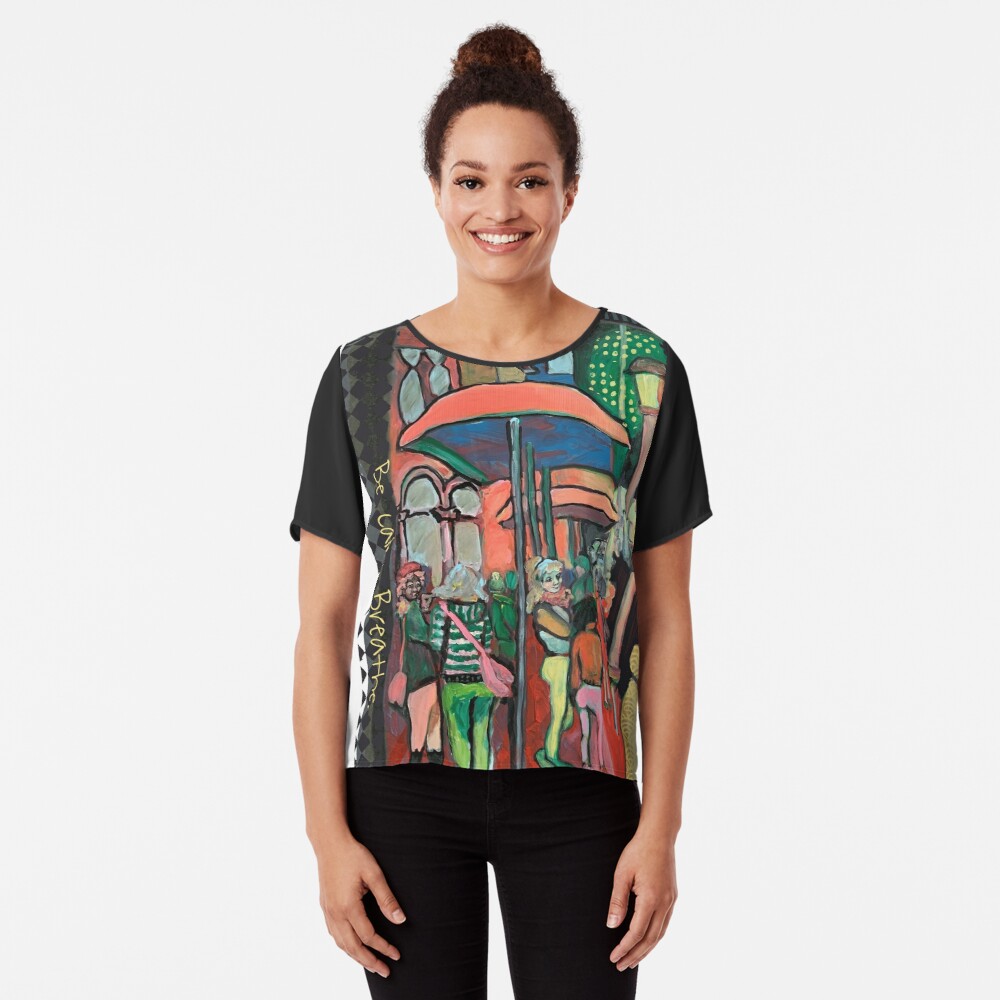 Chiffon top
This blouse is just terrific. The sleeves and back panel can be white, but I find going with black gives it a little more punch. Still, you've got the choice!
Corona? In style.
This mask has the simple reminder: Breathe. I'm really proud to have this on offer. It's a super high quality mask with three layers of fabric. The two interior layers are cotton. Available in two adult sizes, it comes with a non-elastic, adjustable band for your ears. It even has an adjustable nose to be glasses-friendly.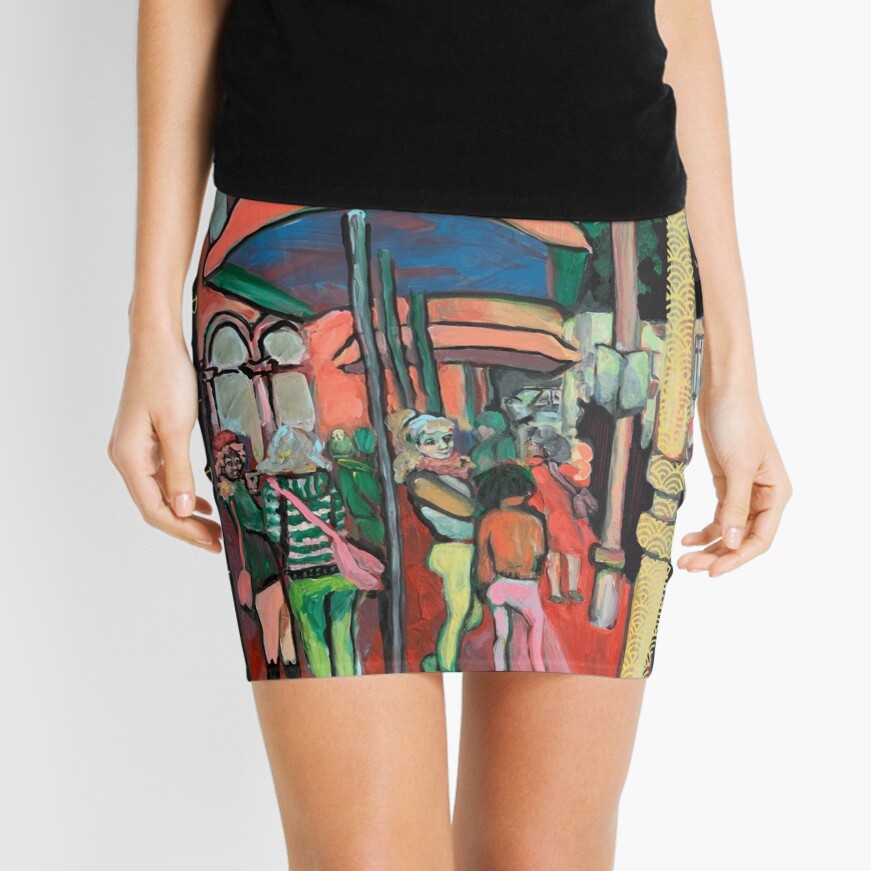 Miniskirt
If you got the legs, you've a great little skirt here to show them off! And Honey – I envy you. I would love to wear this little thing.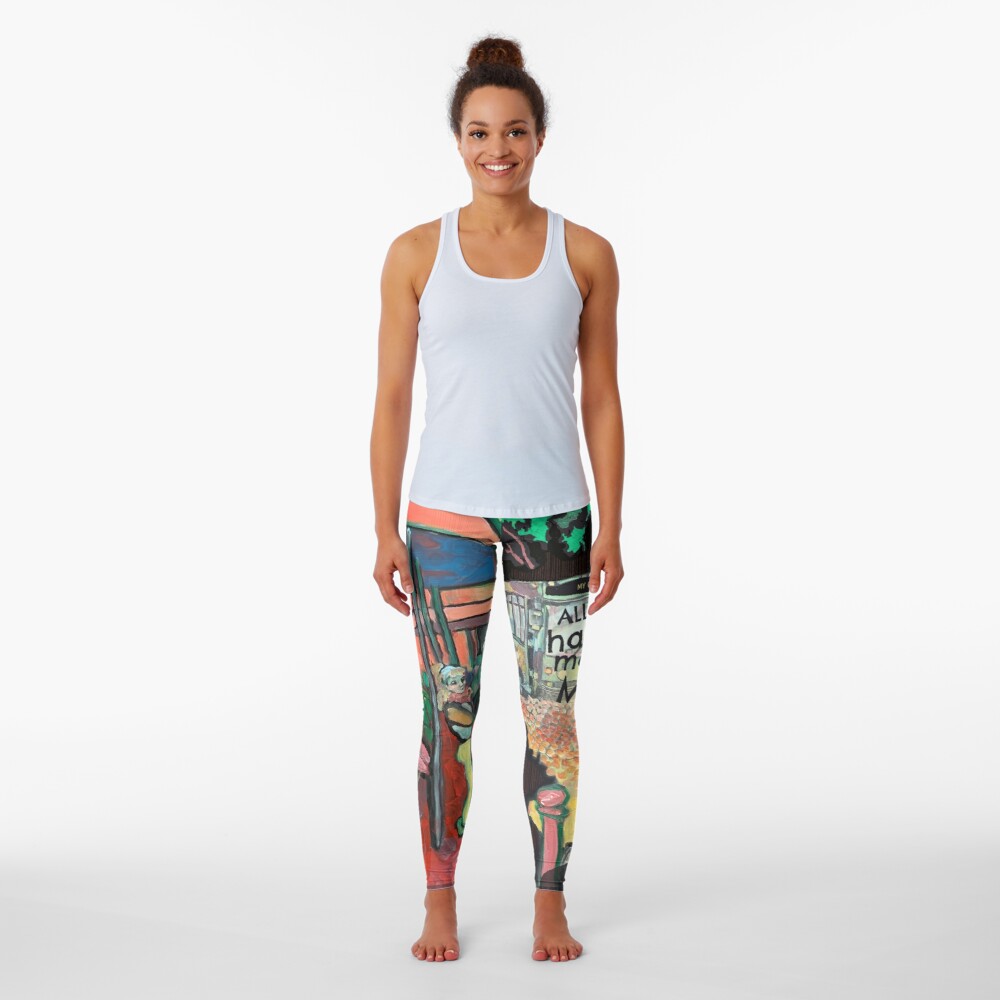 Leggings
These funky leggings are great for stylish fun anywhere. You can dress these up for an evening out or dress them down for cuddling at home. Of course ideal for sports!
Drawstring Bag
Metal grommets and a sturdy but soft cord make this a great sports bag or shoe bag. Just depends on the size of your shoes!
Giant Floor Pillow
Because you need it. Softness.
This giant pillowcase measures 90cm x 90cm! The fabric is extra sturdy for using as an extra seat on the floor.
Throw Pillow
This perfect throw pillow is available in FIVE sizes. Your choice. You can order it with the pillow interior, or just as a pillow case.
Laptop Cover
This padded cover is available in THREE sizes, so you can get the one that fits your laptop perfectly.
Classic Coffee Mug
This traditional mug is printed all the way around and is just really sharp. Ceramic, dishwasher safe. Perfect.
Choose between this and a taller, cone-shaped mug.
iPad Snap Case
Make it snappy! Available in regular and mini size. Just whatever you need.
iPad Skin
This is a removable, fitted vinyl decal with a laminate topcoat. Available in regular and mini sizes, this is the super lightweight variant for protecting your iPad.
Laptop Decal
This cool decal is a fun way to spruce up any sized laptop. (The size chart is based precisely on the type of laptop you have, so you just scroll through for your model – easy!) Fun and practical, this individualizes and protects your laptop from scratches.