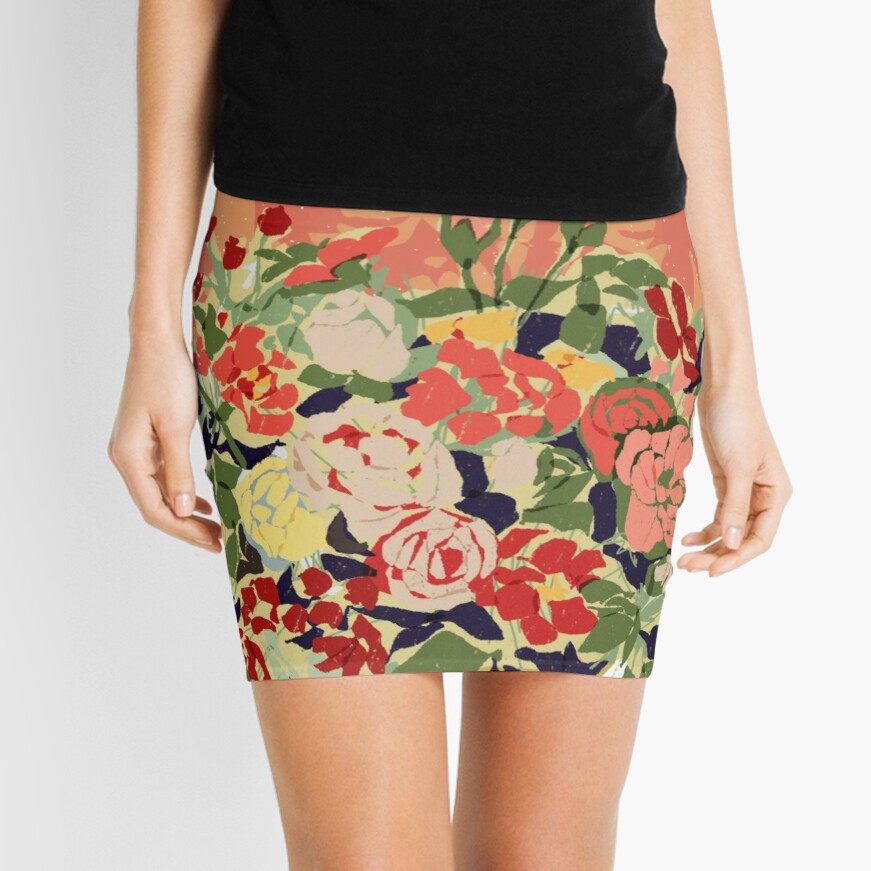 Pretty Mini!
This is a stretchy knit fabric so it hugs your curviness.
Fabulous Leggings
These big flowers will make working out just more fun. Peachy, warm colors.
Tank Top
This will look cute with anything. Dress casual with jeans or dress it up with the matching miniskirt!
Chiffon Top
Sheer, loose-fitting chiffon top with a black back panel, sleeves and trim.
Graphic T-shirt
This is a unisex T-shirt with a small amount of spandex content. Gives a stretchy, clean look.
Water Bottle
It's just beautiful!
Backpack
I really like the idea of being able to tote my fancy leggings in my matching backpack – with a matching water bottle tucked into the exterior mesh pocket. The trio is a slam-bang present idea!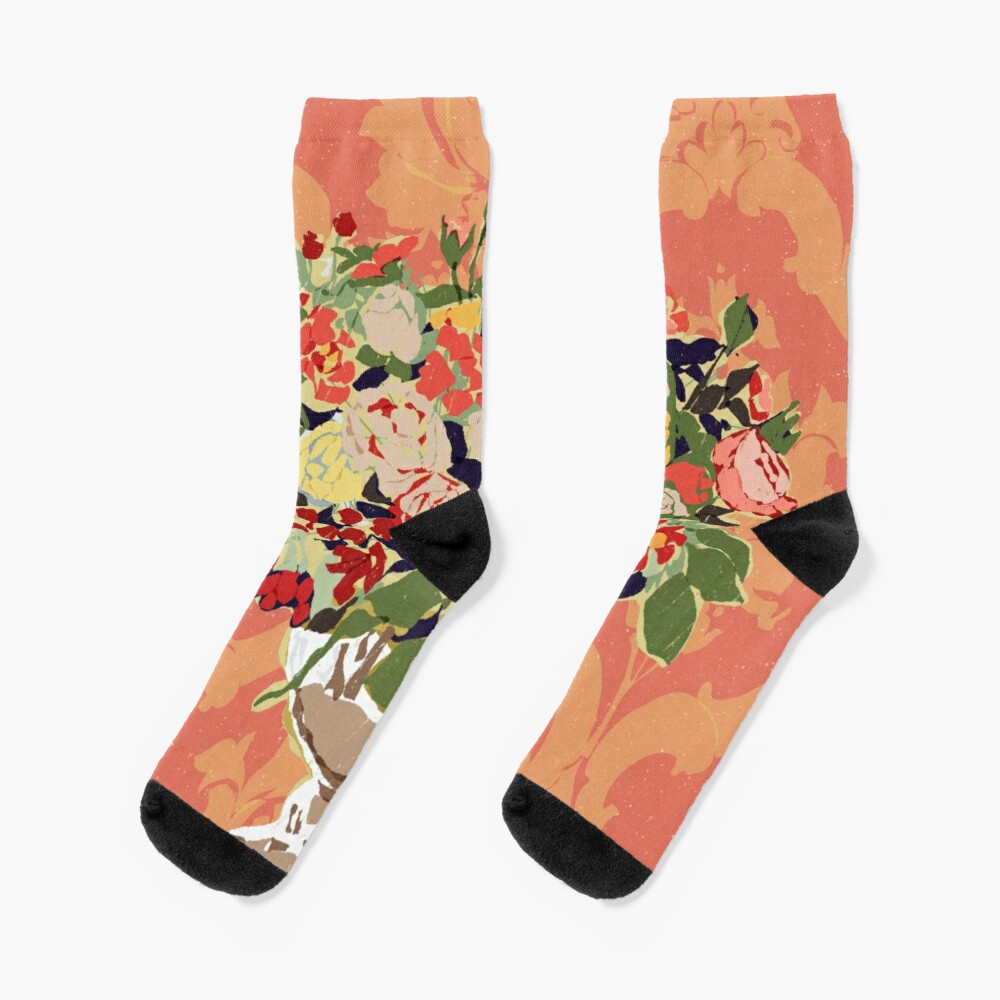 Floral SOCKS
It was my mom who first saw this design (it was my Mother's Day gift to her) and encouraged me to try and sell it on products. So all of my catalogues really started with her. My mom wears really colorful socks, so I thought of her when designing these in particular.
Hardbound Journal
Wraps around the back, this is an elegant journal. Your choice of paper type for 128 pages of anything.
Zipper Pouches
Just super practical and pretty. Comes in three available sizes. Washable, with a strong metal zipper.
Scarf
This pretty scarf will spruce up any outfit, while keeping you warm. I just love this.
Mask
Safety first. But why not with a little beauty? This is a top quality, 3-layer, fully adjustable face mask. Other mask types and sizes are also available. Even kids.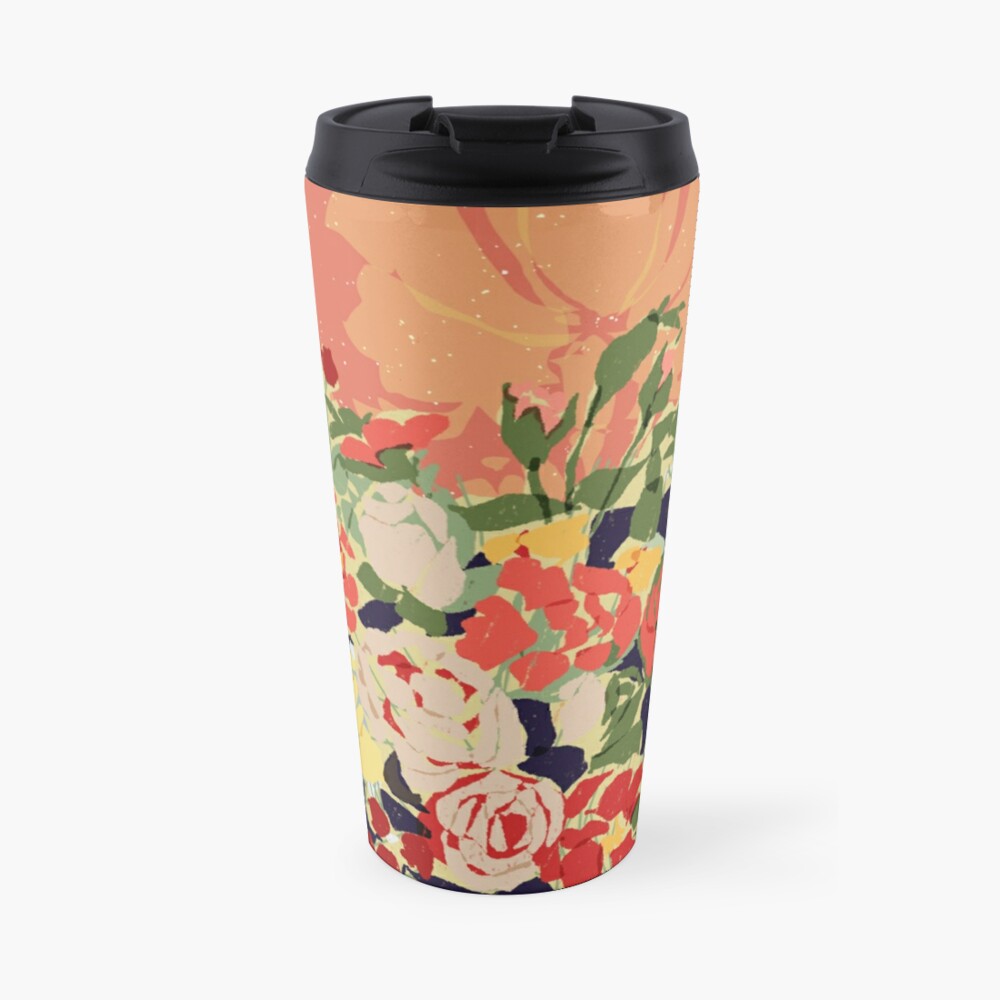 Travel Mug
It's be spring all year 'round with this pretty, insulated stainless steel travel mug in your hand. Looks great with your shoes, too. ANY shoes.
Tote BAG
There is no reason to pick between paper or plastic when you can simply pick THIS bag. You can even pick the size!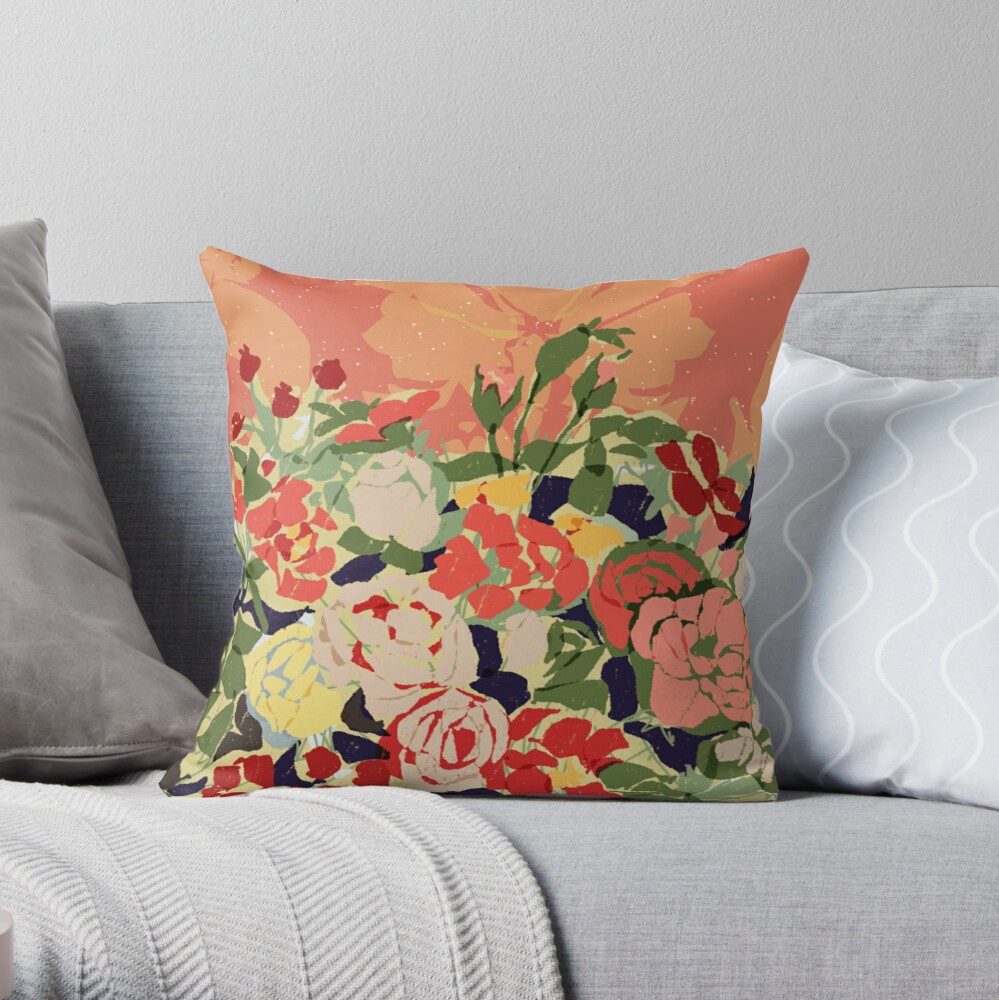 Throw Pillow
Choose from FIVE different sizes of pillow. You can get this as a cover or with the pillow fill. Hidden zipper closure.
Gigantic Floor Pillow
It isn't just huge, it's really huge. A gorilla could sit on this very comfortably.
Framed Print
This is really the start of my online business, a venture encouraged by my mom. It's appropriate that it should be framed so nicely.
Wood Mounted Print
This is printed on 6mm thick birch plywood, and hangs so that it appears to float in front of the wall. You can also choose a canvas mounted print if you prefer. Choose from three sizes!
Coasters
These are Masonite boards with a high gloss finish and cork underside. Serious coasters.
Bath Mat
This is a printed foam mat with a polyester microfiber top and a non-slip underside. Machine washable and available in two sizes.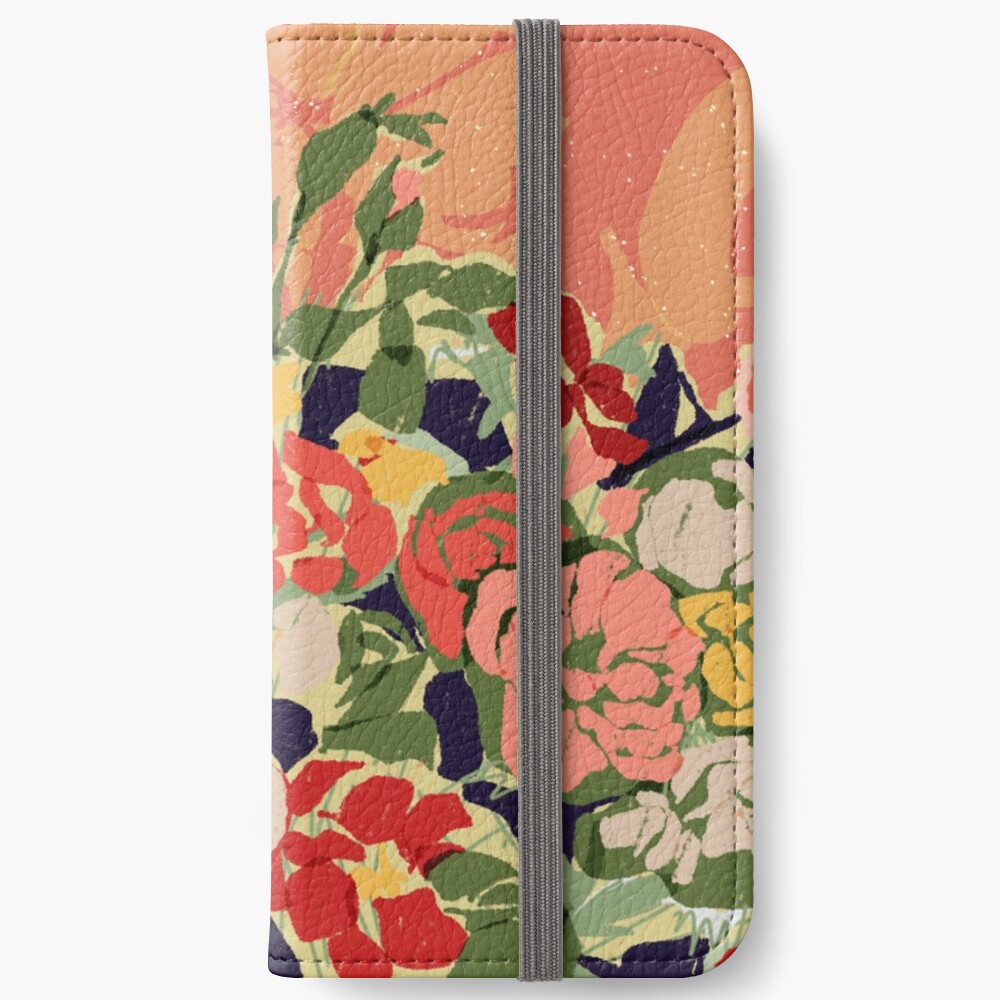 iPhone Wallet
The design wraps around the entire cover, and the interior includes storage slots for your stuff.
iPad Case/Decal
You want to protect your iPad from scratches, and this is a great way to do it. Choose between a snap case or laminate decal.
Laptop Sleeve
This foam padded sleeve comes with a good zipper. Pick from three sizes for just the right fit.