Artistry and design have become so much a part of our lives, it's easy to forget that everything we own was at some point designed by a person.
Look at all the coffee cups in the cupboard, or the bookmark in your book.
Whether inspiring or plain, kitschy or gorgeous, absolutely all these things were designed.
Just below are some of my sticker designs. Available in 5 sizes and 3 finishes (glossy, matte, transparent). Your choice!
All of these designs – and more – are available on other sorts of products.
Depending on the design series, you may find these printed as wall art, greetings cards, shopping bags, clothing, journals, gizmo protectors (especially smart phones, etc.), and even fun stuff for your pet.
(Note: I'm very particular about how the design appears on a product. If it doesn't work, it doesn't go into production. Ever. I do test my products for quality. On occasion, I have discontinued certain series or the availability of specific products.)
My favorites: socks and bags and even artwork printed on metal – so it can hang in your kitchen – safely and without yellowing or warping. Just awesome.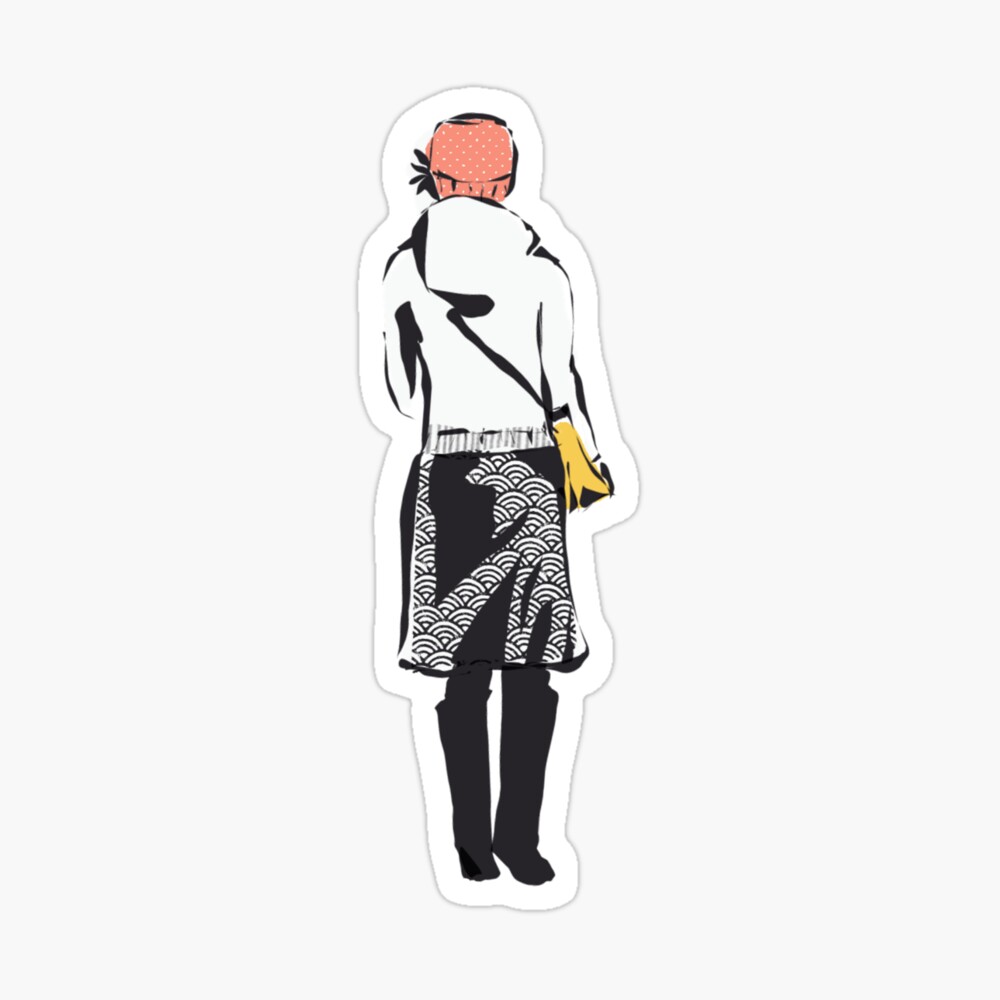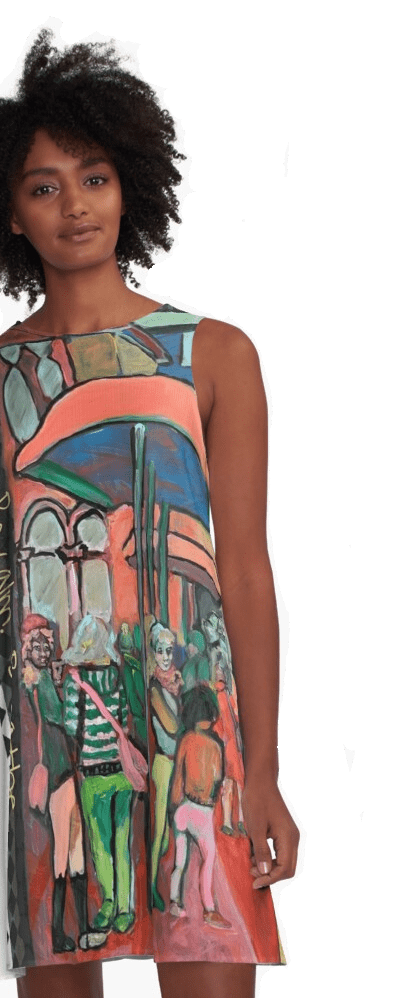 ART. It's personal.
Maybe like me you hoard greeting cards, and perhaps blank books too, to scribble and sketch.
Much of my artwork is available as a print – your choice of material (parchment, canvas, wood, metal, etc.) and also your choice of size, so that it's just the right fit for that particular spot.
But my artwork is also available on other things.
You can spruce up a sofa with one of my throw blankets and a few pillows!
I've designed all sorts of bags for carrying all sorts of things that can be found in my shop. Carrying groceries was never before so uniquely stylish.
And of course, CLOTHES!
My profit margin on any purchase you place with my supplier, RedBubble, is 20%. That's a fair royalty, and much appreciated, no kidding.
Your support means a lot, and knowing my artwork is something you want to LIVE with is extremely gratifying to me as the person who designed it.