CLOTHES!
Here you'll find leggings, socks, and tops. Every piece was individually and carefully designed specific to the product.
When you place an order, the fabric is printed first. Then the pattern cut out and sewn together. So be sure to allow a few weeks for your clothing to be made.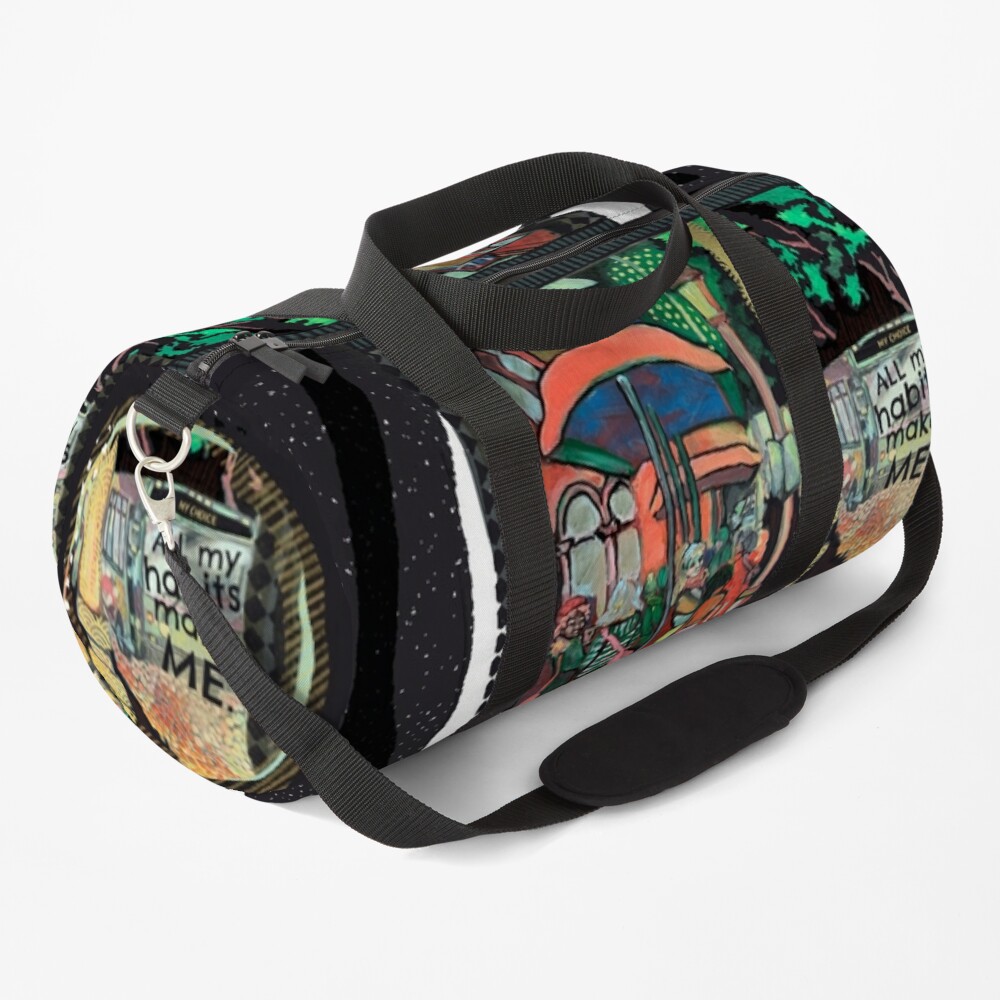 NOT CLOTHES!
All sorts of fun stuff is to be had here. I've created two types of coffee mugs because I love coffee. This duffle bag here to the left is my pride and joy. It comes in two sizes. You'll also find iPhone and iPad accessories – very important!
And more!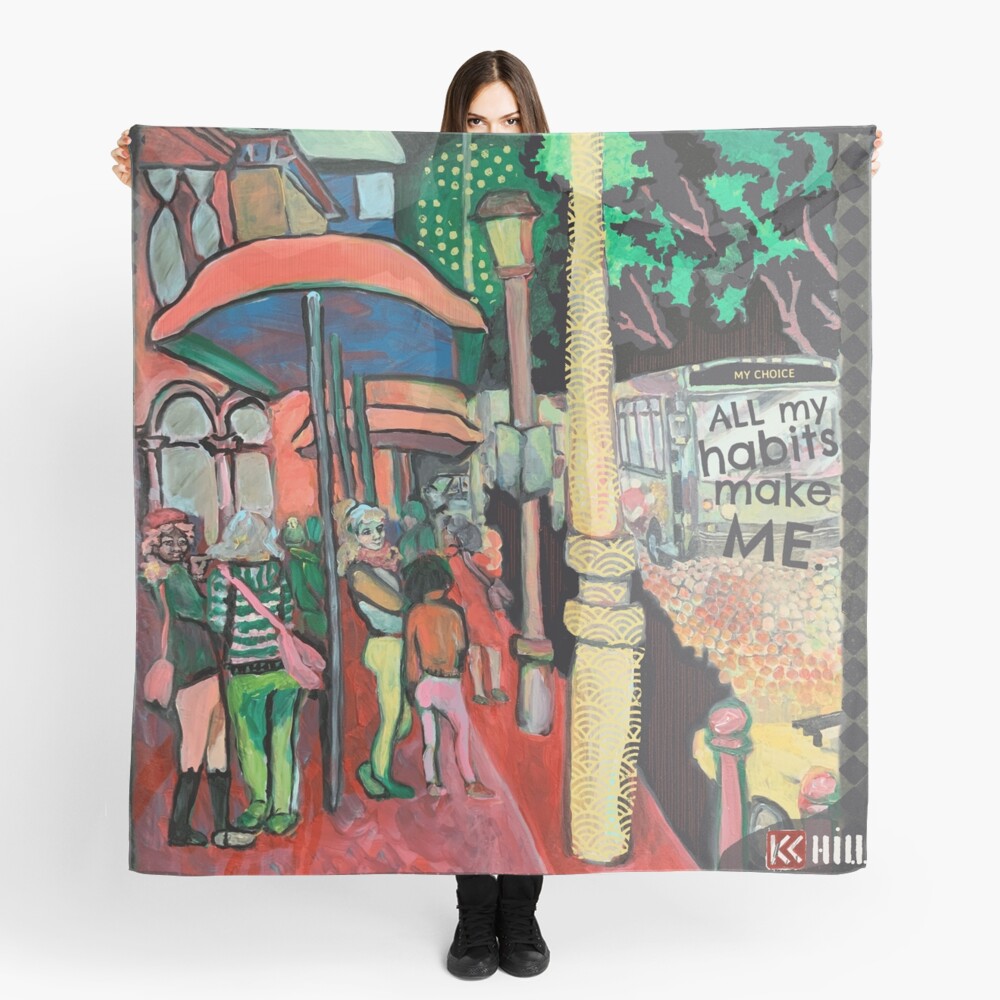 EVERYTHING!
If you just want to see EVERYTHING I've got right now, go here. This microfiber polyester scarf is one of my favorites; I wear scarves almost every day of the year.
This is fun for me and I hope it's fun for you too!
Let's go shopping!