It isn't enough (for me) that I'm now 100% cancer free. This is just the beginning, Day One. Every morning when I wake up, I think, "Day One." It's a new day, a fresh start, and I'm doing everything I can to live a better, healthier life.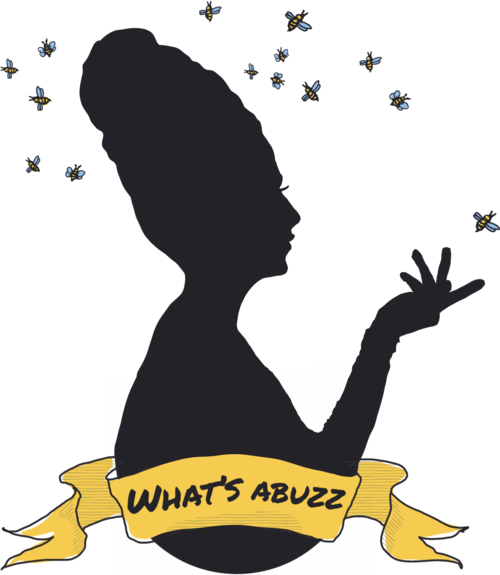 What's Abuzz covers every aspect of my Day One life. Topics include:
New, healthy habits and treatments.
My new life in a neighborhood, having recently relocated.
My experimental recipes for a post-chemo rehabilitation.
New creative projects (poetry, fiction, painting, etc.)
My ups and downs in training for the Camino de Santiago pilgrimage.
My experiences at live events, what I absolutely love, as my health returns.
Product launches.
Publication announcements.
Sales and discounts.
The Works.
If you have any questions – just ask. There's the idea that, "there are no stupid questions." I quite disagree. There are, unquestionably, stupid questions. But I love stupid questions. They're typically the ones that yield quite surprising, interesting – sometimes fascinating – answers. So please: ask me your stupid questions. I'm game.
I've been gluten free and dairy free for a few years now. I love to cook, and to – essentially, play with food and nutrition. Having gone through cancer and chemo, I'm bent on packing as much nutrition into my food as possible – but I don't want to feel like I'm a health nut. […]

---

Announcing an amazing workshop for writers – offer from CBC's Anna Davis. Am I doing this? You bet.

---

As originally published on Dark Winter Literary Magazine, editor Suzanne Craig-Whytock, Ontario, Canada, August 2022. My 'round Town (chemo) Toddle My 'round town toddle sl-sliding feet, uneven unsteadying Darting Eyes widen stung sl-slide step, then, sl-slide step, moment now I go, to go, to go a simple pace isn't possible This – -is slower, but almost too […]

---