This four year old can really sing, and I promise she'll make you smile.
Free Short Stories
Latest
Meta (A)musings
As someone with an active imagination, there is one question I'm most often asked.
"Where do you get your ideas?"
This may seem like a simple enough question, but it's one that generally draws a blip whenever I'm asked. The short answer is Everywhere. But this falls short, and I know it does. 
This latest work of fiction is my way of expressing all this elusive stuff, my attempt to answer that question better.
K.C. Hill shares her Dark Tangle of a Muse in this quirky, autobiographical fantasy story.
Posted here exclusively and in its entirety for your enjoyment.
The first time I encountered my Muse, I just totally freaked out and screamed my head off. I wasn't even writing at the time, and also not painting. In fact, I was hardly ever doing anything at all in those days.
- - - READ MORE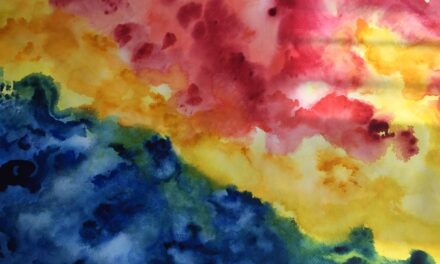 During the month of April 2021, I was in chemo rehab. Part of that experience was incredible: ART Therapy. Healing through creating. This is what I made.
Sign me UP!
The Morning Buzz with KC Hill is a fun, albeit random newsletter.