This is a video call… why are you wearing a mask?
Her answer: "I don't know! It just feels more personal." This idea came to me as I was thinking about my folks and the video call we were going to have the next day.
This drawing was actually my first stab at creating a comic panel, something I've always wanted to do. Very hard work, but super fun.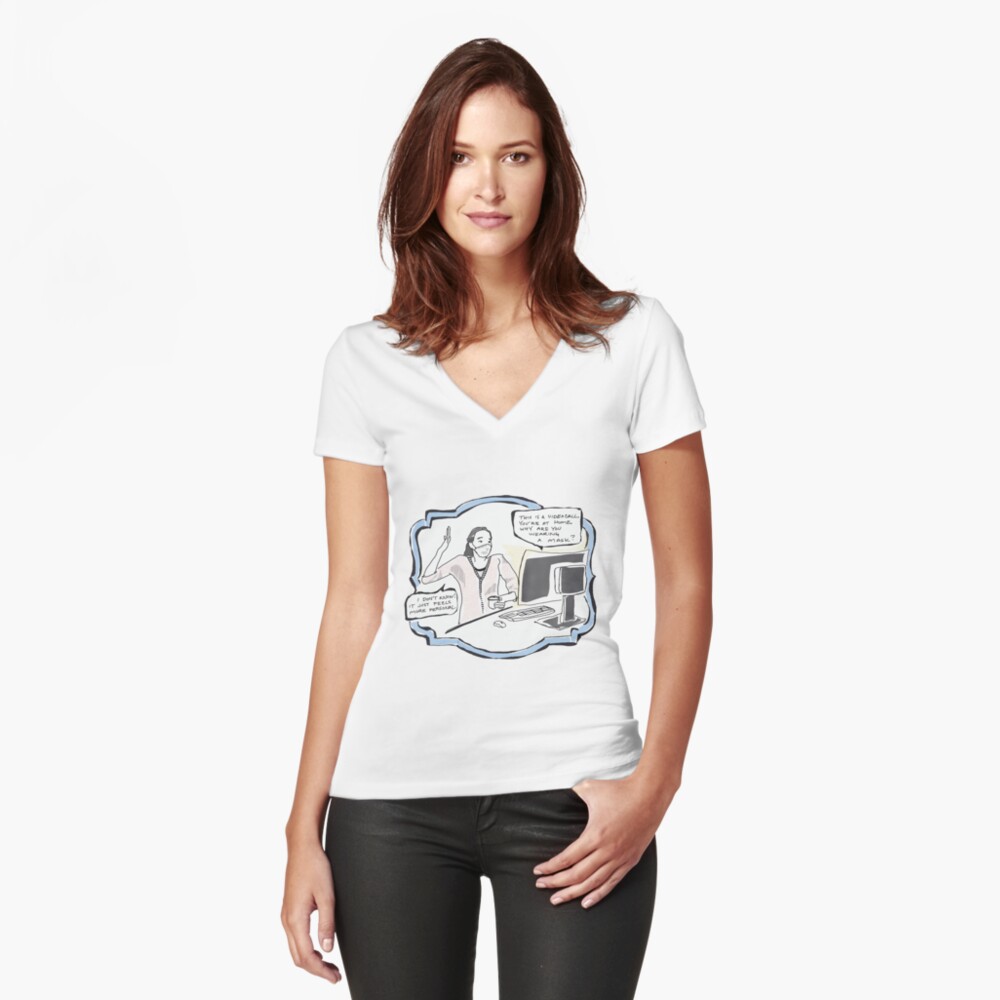 You can browse through all of my most recent artwork and the hundreds of products I've designed on my RedBubble PROFILE HERE.