When my family and I visited New York for the first time in the Summer 2018, we headed to the city with a lot of excitement and trepidation. By pure luck, I spotted a really special cafe and went inside, even though I didn't have any money. I went in to just check it out and (if they were willing) talk with the people who worked there.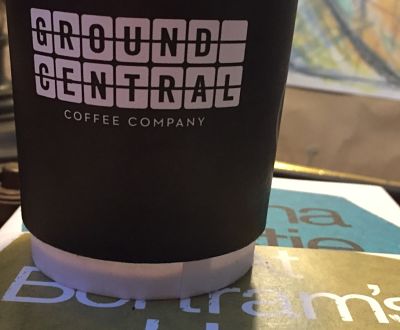 Visually, the dark wood paneling drew me to the place. It just felt different, special. I suspected it was a New York speciality, and I was right.
I ended up having a really fun time with the two guys working that evening, and going back there every chance I get is definitely what I am going to do. Every time has been nothing less that a great experience. The product there is absolutely top notch (which says a LOT after having had a trip to Italy), but too, the people are just great.
Got 2 bags of bean; drank it all inside of a month.
I kept my to-go cup. That's how much I love this place. So this cup travelled by train to Vermont, it flew with me to Chicago. It flew with me to Oregon. And it flew with me all the way back to Germany, where it now resides.