The original artwork an illustration of actual orchids and a bird figurine that once hung on the edge of the pot (the figurine has since fallen one too many times and broken). These orchids are quite special to me, because they were a present from my mother in-law on my very first Mother's Day. They're now fourteen years old.
I wanted some of the products with this design to be delicate and light, and for others to be more bold. The dark background is a deep and warm brown – almost black, but not quite. I especially love how this looks on ceramic and stainless steel.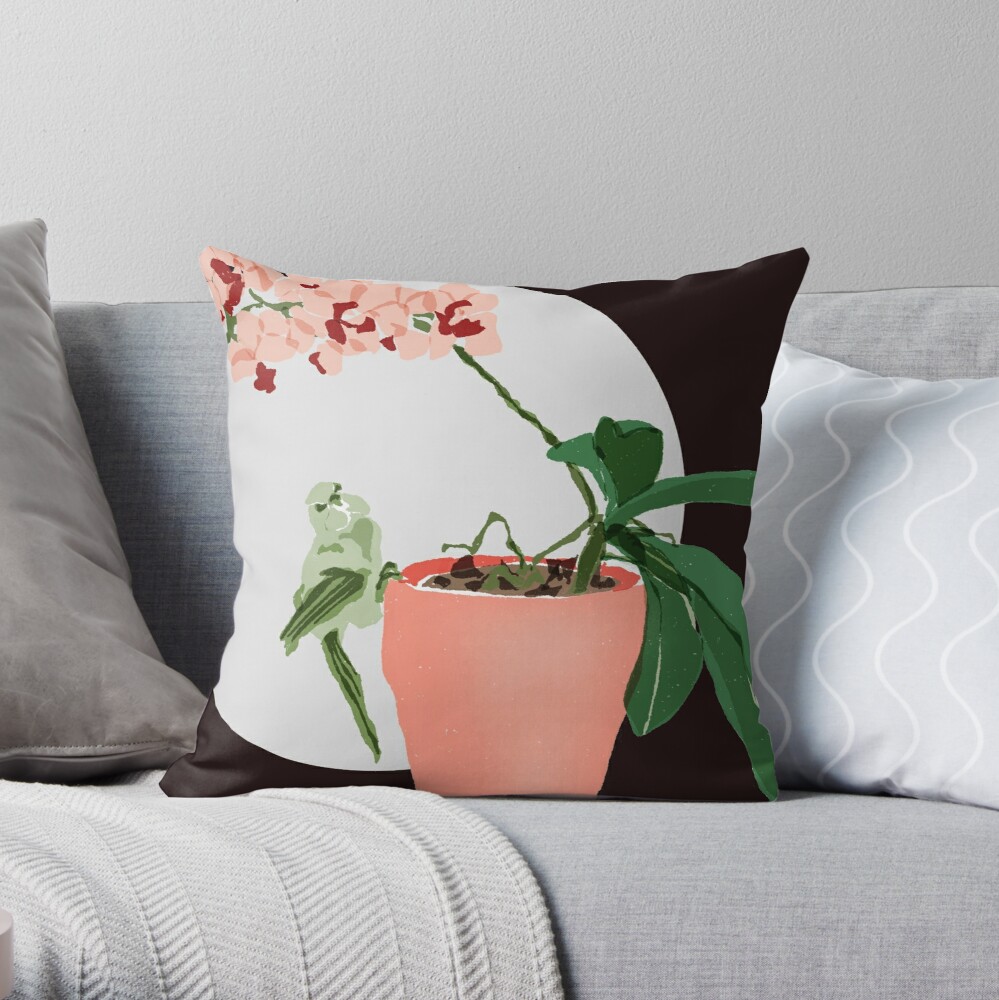 I decided to keep this a very limited series, so a good number of products that were once available on RedBubble have been discontinued.
You can browse through all of my most recent artwork and the hundreds of products I've designed on my RedBubble PROFILE HERE.